Hollins farm has a wide variety of plants and trees due to the farm having a past as a small market garden. We has a quick count and found at least twenty different trees.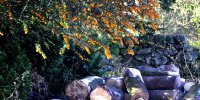 Acers and Maples lurk amongst the brambles waiting to be uncovered, and pines have grown from decorative garden plants into towering conifers. in front of the farm grows a Japenese Burberry and a red leaved tree as yet unnamed but beautiful with the morning due.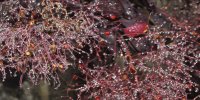 Hows wood, after which we have named our BB is just accross the road from our gateway, it is a fairly small woodland area propected and managed by the Friends of The Lake District. A circular permitted path runs through the woodland and is a joyous walk at any time of year.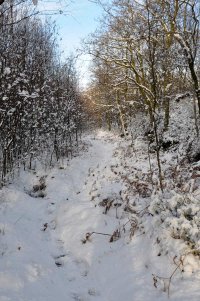 Mossy stumps look like giant tortoise and the abundance of fungii give it a fairytale quality. Remains of a charcoal industry can found in the woods, and also a viewing gallery with fine views up the valley, no picture of that, some things are best discovered in person!